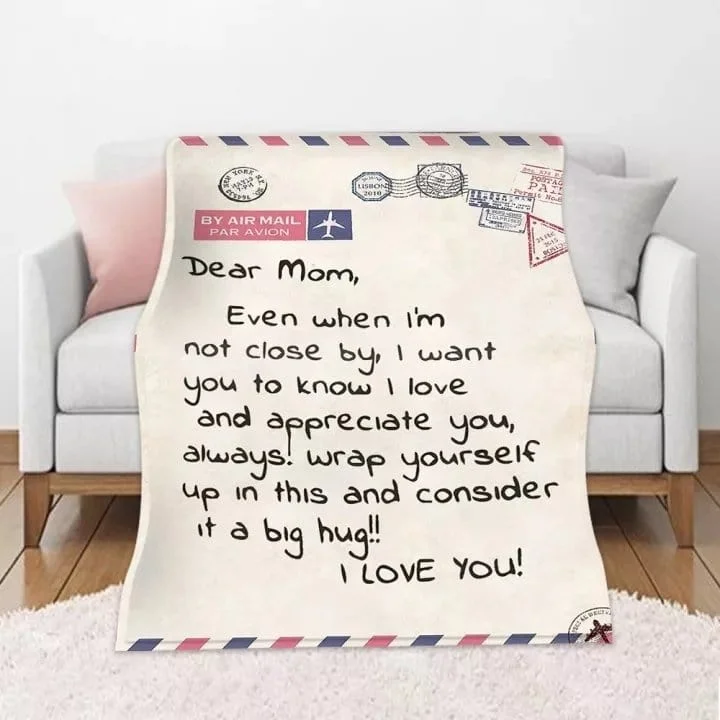 🔥Click On "ADD TO CART"
To Get Yours Now!🔥
TURN YOUR CARD INTO A BLANKET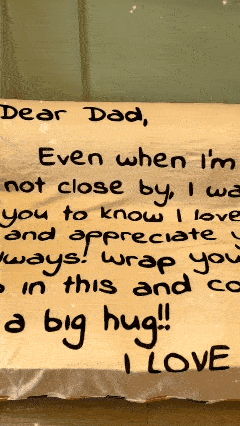 A GIFT THAT KEEPS ON GIVING
This year, give the gift that keeps on giving—a personalized blanket with a forever imprinted love note from daughters, sons, grandkids, or children-in-law.
When they get older and needs a warm blanket to snuggle under, this blanket will remind them of you.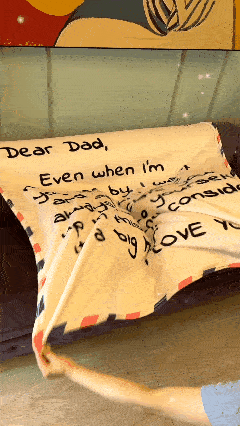 KEEP YOUR LOVED ONES WARM FOR LIFE
Handmade with 100% wool flannel, this blanket folds into a soft throw that will bring your loved one warmth and comfort every time they use it.
It's big, soft, and cozy, which makes it the perfect blanket to lounge with in front of the TV, with a good book, or in a warm bed.
BIG, SOFT, & COZY
What we're trying to say is: it's a HUGE blanket. That's exactly why it makes whoever uses it so comfortable to snuggle up in bed, on the couch or in their favorite chair.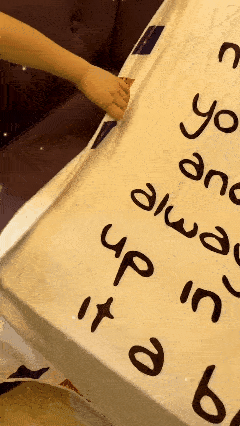 A FOREVER REMINDER OF YOUR LOVE
A fun and unique way for you to show your love for those you care about. Even when you're not there, this card blanket will always remind them of your presence.
They can place it on their shoulder, wrap it around their leg, or tuck it under their arm. Wrap them in a gift they'll never forget!
Features

The card blanket is handcrafted and pre-washed to ensure shrinkage-free quality. Its rich texture will stand the test of time.
- Built to last a lifetime
- 100% double-sided flannel
- Lightweight (heaviest size is 2.2 lbs)
- Breathable & BPA-Free
- Easy to wash (machine wash & dry)
Small - 4.3x5 ft (covers a full size bed)

Medium - 4.6x4.9 ft (covers a queen sized bed )

Large - 4.9x6.6 ft (covers a king sized bed)
Shipping information
Currently, we ship within Australia, United States of America, Canada, Japan, New Zealand, Singapore, South Korea, Hong Kong, China, Indonesia, Philippines, Macau, Taiwan, Thailand, Saudi Arabia, United Arab Emirates, Qatar, Mexico, Argentina, Colombia, Peru and countries within the European Union.
We are growing rapidly and will add other countries soon. Please subscribe to our newsletter if you would like to receive updates.
Delivery takes 10 to 20 business days, rarely longer depending on the customer location (local festivities or Customs order processing).
Delivery may take longer than usual due to COVID-19.