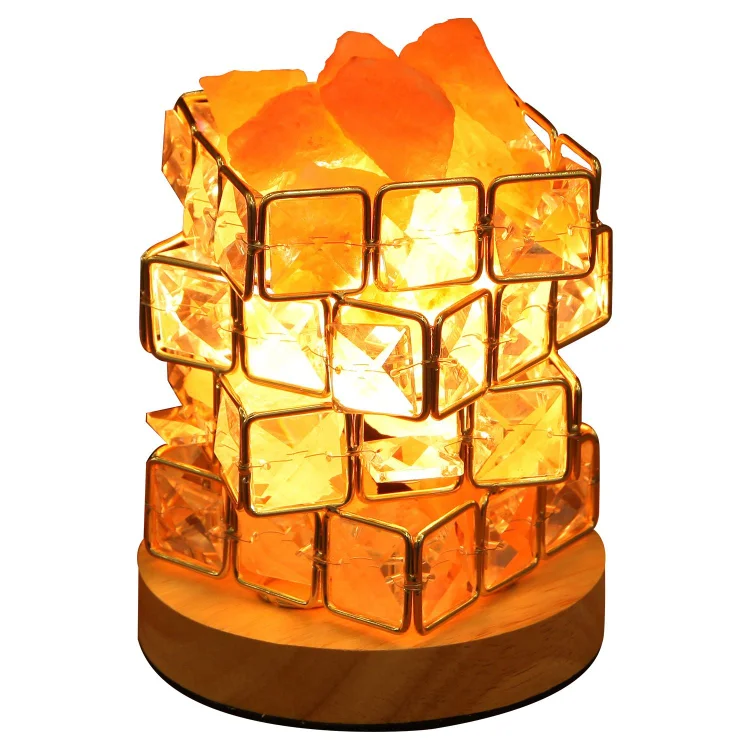 This magic cube crystal lamp is sure to add an elegant touch to any space. Elegantly crafted with a modern design, this lamp is both stylish and energy efficient, consuming up to 80% less electricity than traditional lamps. Perfect for any room in your home.
Features:
Wonderful holiday gift
As the Himalayan salt lamp is decorated with acrylic diamonds looks gorgeous like lava especially when lit up at night. Gift it to your loved ones to their delight.
Air purifier
Our salt crystals are mined in Pakistan, which is rich in vital mineral substances. The heating of the salt causes the crystal to release negative ions to remove polluting particles like dust, pollen, and cigarette smoke in the air.

Create a romantic ambiance
Dimmable Switch is used to a custom lighting atmosphere. Illuminate your bedroom, office, yoga space, or lounge with a warm, pleasant, and relaxing amber glow to soothe your mind and body.
Dimension
90*120 (mm)