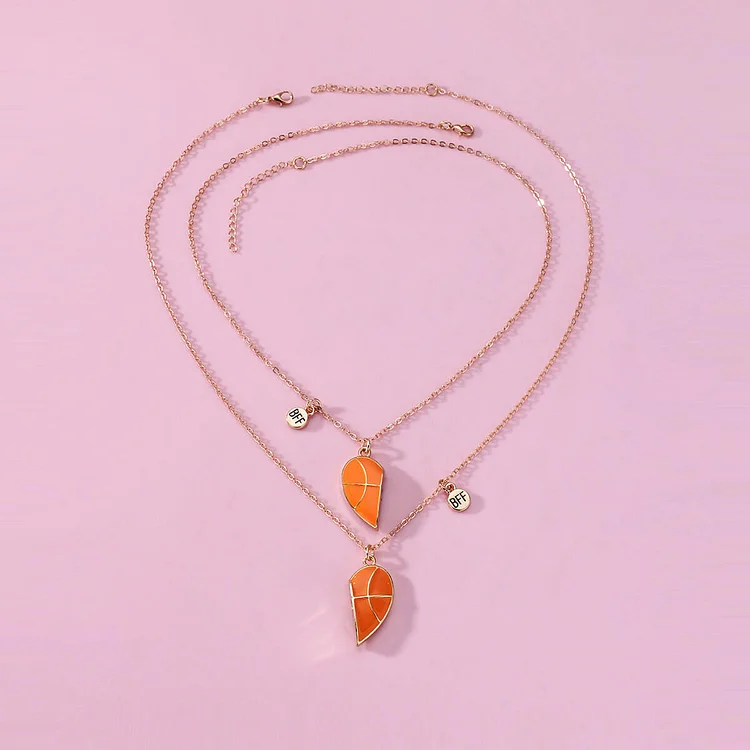 Basketball Heart Necklace BFF Pendant
The combination of the basketball and heart symbolizes the passion and love you both share.
Crafted with attention to detail, the Hoop Love Necklace is made from high-quality materials to ensure both durability and style.
Its unique design and fine craftsmanship make it a standout accessory that adds a touch of sporty elegance to any outfit.
This versatile piece of jewelry can be easily paired with other accessories to create a fashionable look that reflects your personal style.
Surprise your girlfriend with the perfect gift that embodies your love and showcases her individuality.
The Hoop Love Necklace is a meaningful present that will make her heart leap.