$29.99 CLEARANCE SALE! (ENDS 07/30/22)

 
LIMITED SUPPLY
HoverUFO is a mind-blowing flying spinner toy with an ingenious hidden drive mechanism that can perform incredible acrobatic tricks and stunts. It's simple to master in just a few minutes and a total blast to play alone or with friends.

THE ULTIMATE BOOMERANG TOY.
"Rasengan", "The Force", "Magic" - call it whatever you want, but no matter what - you can count on the motorized HoverUFO to make its way back into your palm after each and every throw. Let it go and watch it fly, float, glide, and climb before elegantly returning to your hand like a boomerang! Physics in action!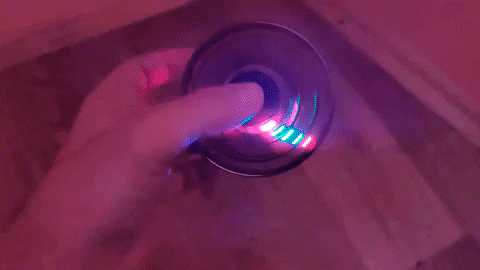 WHY HOVERUFO?
✔️Push the power button, hold the HoverUFO upright, and then shake to start. It's that simple.
✔️Long battery life. A 15-minute charge gives your HoverUFO 30 minutes of operating time. Perfect for an afternoon stroll.
✔️Safe for all ages: Keep your loved ones entertained and educated for hours! HoverUFO trains hand-eye coordination and makes for a fun workout - physically and mentally.
✔️Easy to use. Throw your HoverUFO into the air and watch it smoothly curve in the air to make a rendezvous with your original throwing hand. Yes, it really does this.  
✔️
Trains Hand-eye. 
Make reflex gains in just minutes!
* Note: Charger is included