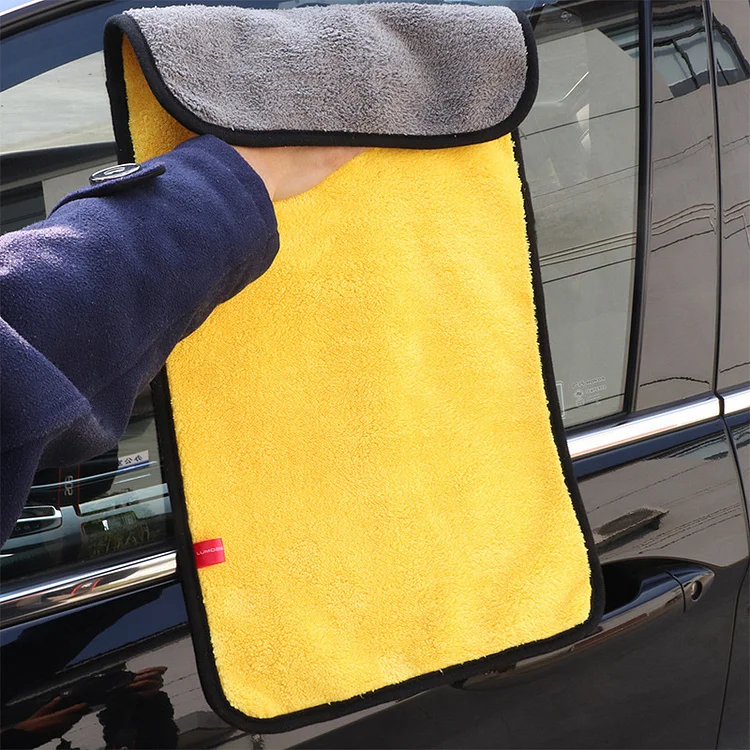 Microfiber Towels Product Features

They can be used on their own or paired with car-cleaning putty and the best car vacuum cleaners for a certified, swirl-free finish. They'll impress even the most discerning cleaning fanatics.
Pros
Scratch-free, lint-free microfiber;
Easily machine washable;
An excellent value based on multiple reuses;
Works wet or dry;
No additional cleaning products necessary;
Swirl-free finish;
A 4.8-star rating on Amazon;
Works on every type of car surface;
An excellent choice for home cleaning tasks;
Silk banded edges make them appear high-end.
FAQ
Can Chemical Guys microfiber towels be used on interior and exterior surfaces?
Yes. They're ideal for cleaning a car's exterior including paint finishes and glass, as well as all types of interior surfaces including vinyl, rubber and leather.
Can I use these towels with car wax?
If you're using a soft or sprayable wax finish product, the Chemical Guys microfiber towels work especially well. With a solid or semi-solid wax, go with a higher-powered electronic buffer machine.
How long do Chemical Guys microfiber towels last?
That depends on use. Several Amazon reviewers claim they last for "over two years" and "daily for several months" without worry. Our own tests revealed the quality virtually unchanged after eight aggressive uses and machine washes.
Check carefully if the model of the car is the same as the model of the product title before adding the car of the purchase. If you have any questions or problems, please do not hesitate to contact us. We will get back to you within 24 hours.
received a defective item, please email us for a replacement.
Name: dual purpose fiber towel for car and car.
Tamaño: 30X30cm/30X40cm/30X60cm/60*160
Suitable models: universal for all cars.
Normally it takes 10-25 days from shipment to delivery.
It is our greatest pleasure to serve you.