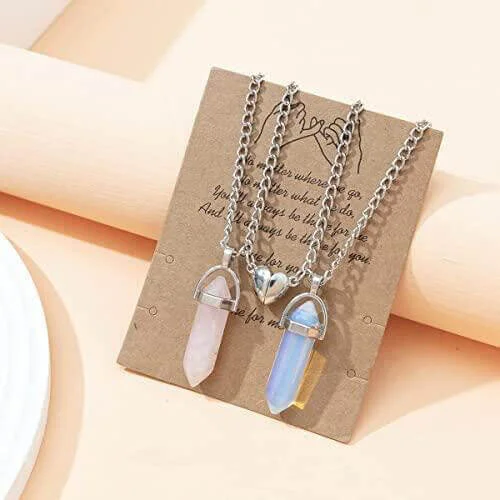 Couple Crystal Necklace
Searching for a personalized and elegant piece of jewelry that perfectly captures your love story?
Look no further! Our Crystal Attraction Necklace is the ultimate symbol of individuality and affection.
Its exquisite design and fine craftsmanship make it a standout accessory that effortlessly enhances any outfit, adding a touch of elegance and charm.
Surprise your girlfriend with the perfect gift that embodies your love and showcases her individuality.