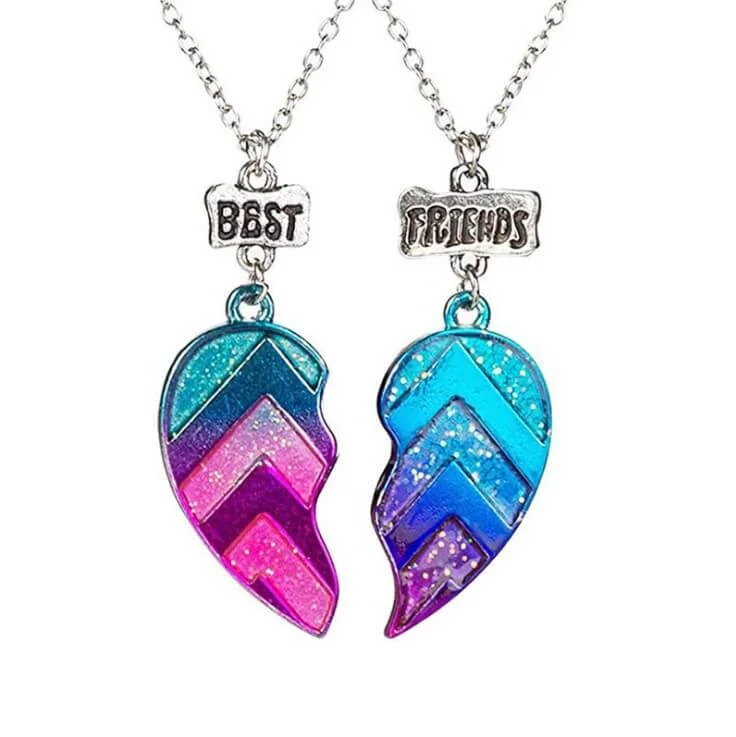 Creative heart-shaped necklace
Designed for couples who want to showcase their love with elegance and charm, this necklace features a heart-shaped pendant that exudes romance.
Crafted with meticulous attention to detail, the Magnetic Love Necklace is made from high-quality materials to ensure durability and style.
Its exquisite design and fine craftsmanship make it a standout accessory that complements any outfit, adding a touch of sophistication.
Surprise your girlfriend with the perfect gift that embodies your love and showcases her individuality.
The Magnetic Love Necklace is a meaningful present that will make her heart skip a beat.
Its distinctive design and symbolic nature make it a cherished accessory that she'll treasure.