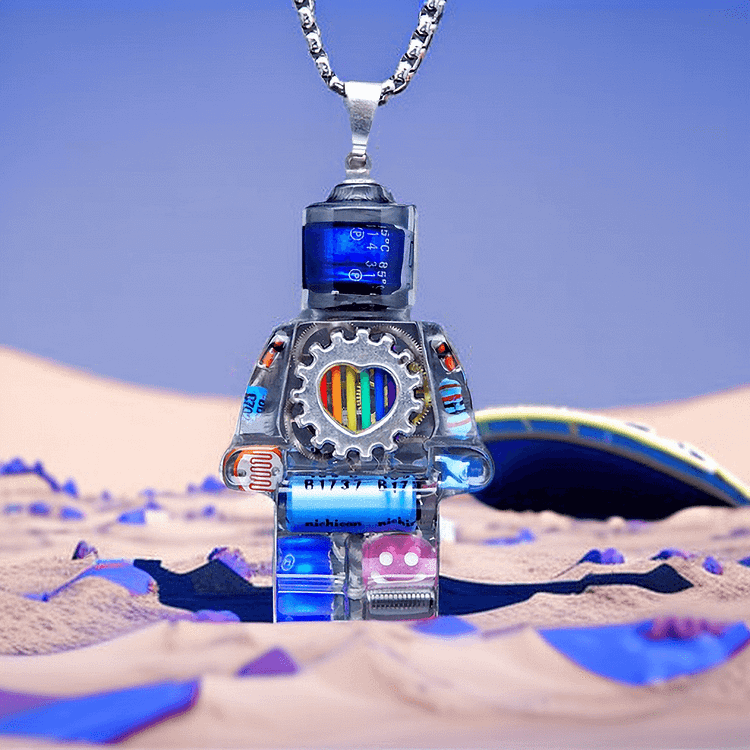 Step into the future with our Cyberpunk Smiley Robot Couples' Necklace!
Lighting up your style with neon-electronic vibes, it's a head-turner and conversation starter in any setting.
Crafted with precision, this piece combines electronic components, gears, resin, and titanium steel, replicating the neon-tinged, mechanized world of cyberpunk.
The pendant hangs on a robust 70 cm titanium steel pearl chain, and each accessory piece measures 15 mm, making it the perfect size to stand out, yet subtle enough to complement any outfit.
Whether you're gifting it to a loved one, customizing your keychain, adding flair to your bag, or accessorizing your car, this necklace transcends ordinary use, making every day feel a little bit extraordinary.
Inclusivity is in our DNA. This necklace proudly supports and celebrates the love of all individuals - be they gay, bisexual, transgender, or non-binary.
Dare to defy the norm? Light up your world with our Cyberpunk Smiley Robot Couples' Necklace. Stand out. Be proud. You are extraordinary.