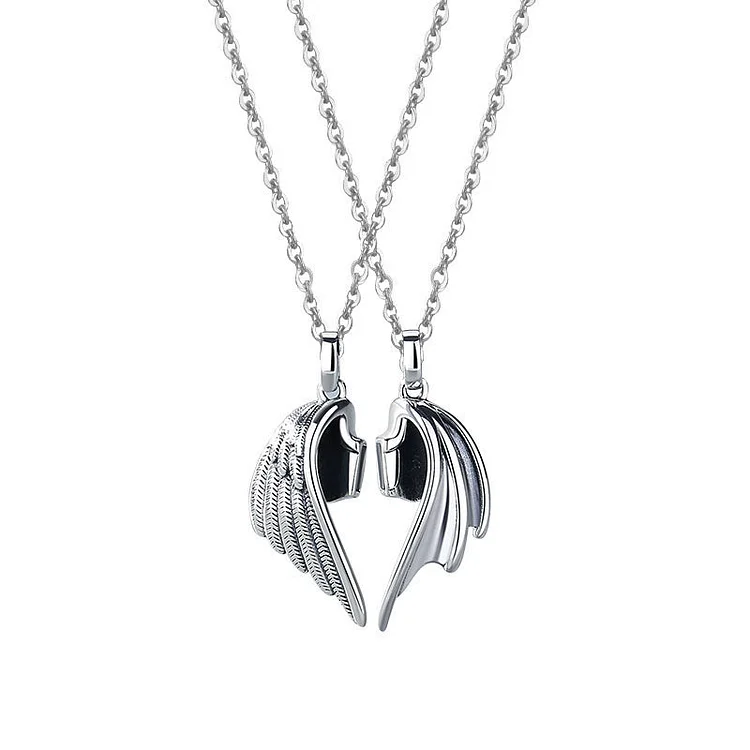 Devil and angel couple necklace
Our Angelic Demon Necklace is the ultimate symbol of individuality and affection.
The contrasting symbols represent the complexity and balance within your relationship.
Its intricate design and exquisite craftsmanship make it a standout accessory that adds a touch of mystique to any ensemble.
This versatile piece of jewelry can be easily paired with other accessories to create a unique and fashionable look that reflects your personal style.