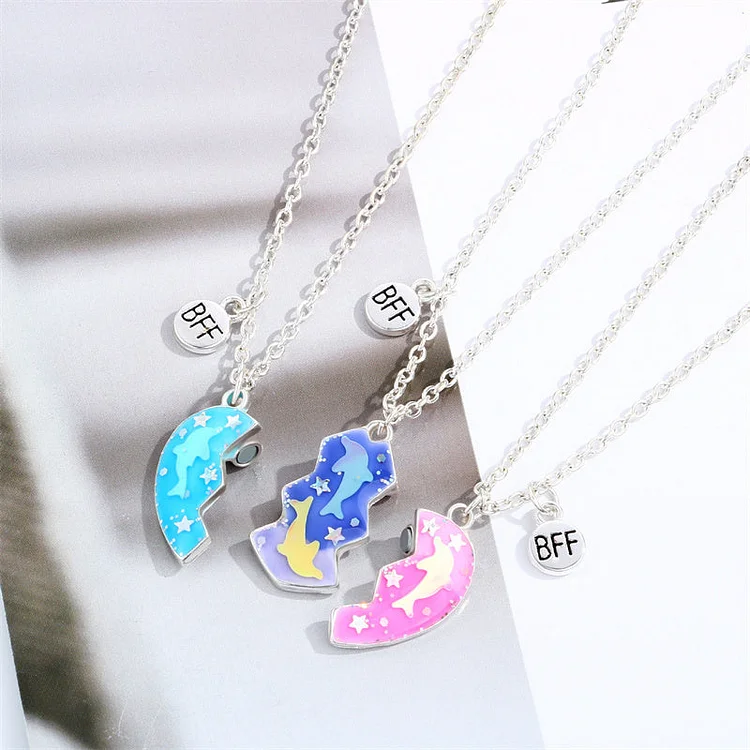 Swim through life's adventures
with our Rainbow Friendship Dolphin Necklace!
Perfect for all the fun and loving moments that friendship brings.
This necklace, with its playful dolphin charm in a blend of blue and pink, is a token of the enduring spirit of friendship.
The dolphin, a symbol of harmony and playfulness, is bedecked in the colors of the rainbow, signifying the beautiful diversity in our lives.
Wear it yourself or share it with your friend, loved one, or BFF.
This isn't just a necklace, it's a testament to the joy and unity that comes from the bonds we share.
Whether it's for self-expression, love, or a symbol of an unbreakable friendship, our Rainbow Friendship Dolphin Necklace is an ideal pick!