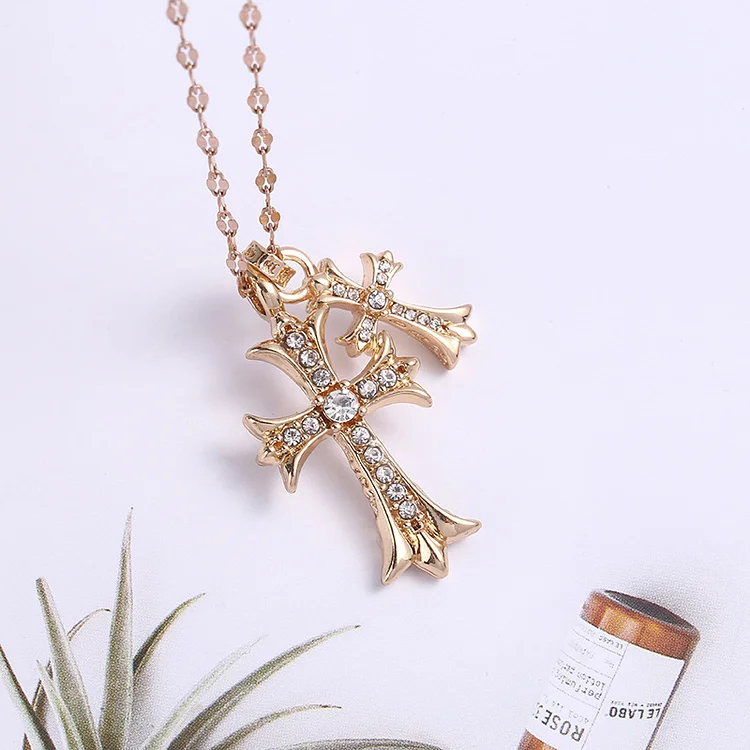 Double Cross Vintage Celtic Rhinestone Cross Long Pendant Necklace Choker Necklace for Women and Girls
This exquisite piece is meticulously crafted to add a touch of elegance and charm to any outfit
Versatile Style:
Wear it as a long pendant necklace for a trendy and sophisticated look or adjust the chain for a chic choker necklace that adds a touch of glamour to your neckline.
Versatile and adaptable, this necklace is perfect for both everyday wear and special occasions.
Whether it's a birthday, anniversary, graduation, or any other special occasion, this necklace is sure to impress. Its timeless design and exceptional craftsmanship make it a meaningful and treasured gift that will be cherished for years to come.