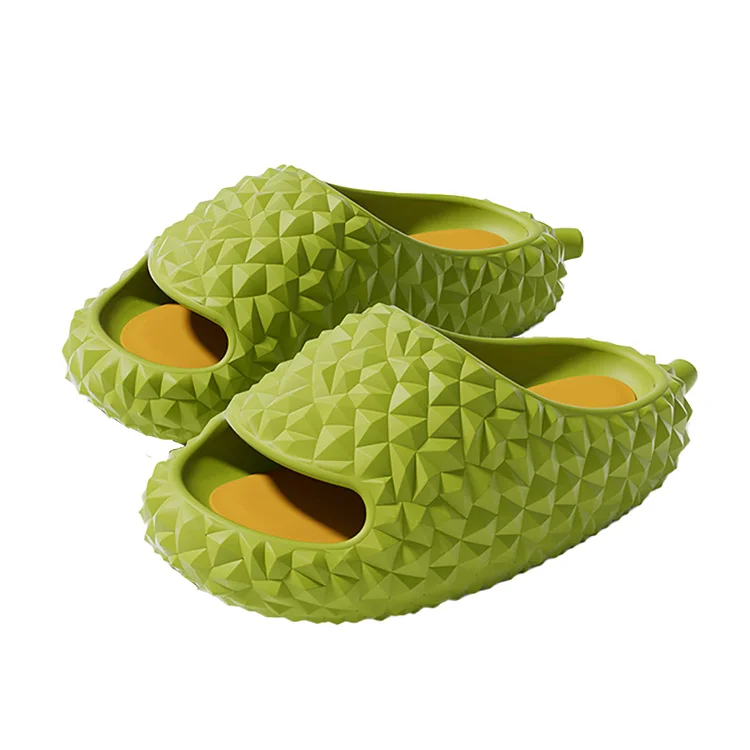 These Summer Slippers are made from soft and comfortable fabric, making them perfect for warm-weather wear. The material is lightweight and breathable, ensuring your feet stay cool and dry during the summer months. The slippers are designed with a secure fit and comfortable soles to ensure the utmost walking comfort.
Ethylene Vinyl Acetate sole

1. Realistic durian slippers. Soft and sweet fashion.

2. The upper simulates the hard shell of durian, which is actually very soft and comfortable.

3. Lightweight and durable, with rebound on the ground. Adopt double-density EVA foam technology to reduce weight. The step is light and flexible, and the foot feels comfortable.

4. Light and soft, comfortable and generous. Selected EVA material, multi-directional wrapping feet, soft and comfortable, simple design.

5. Beautiful slippers. Very eye-catching. Everyone loves them.