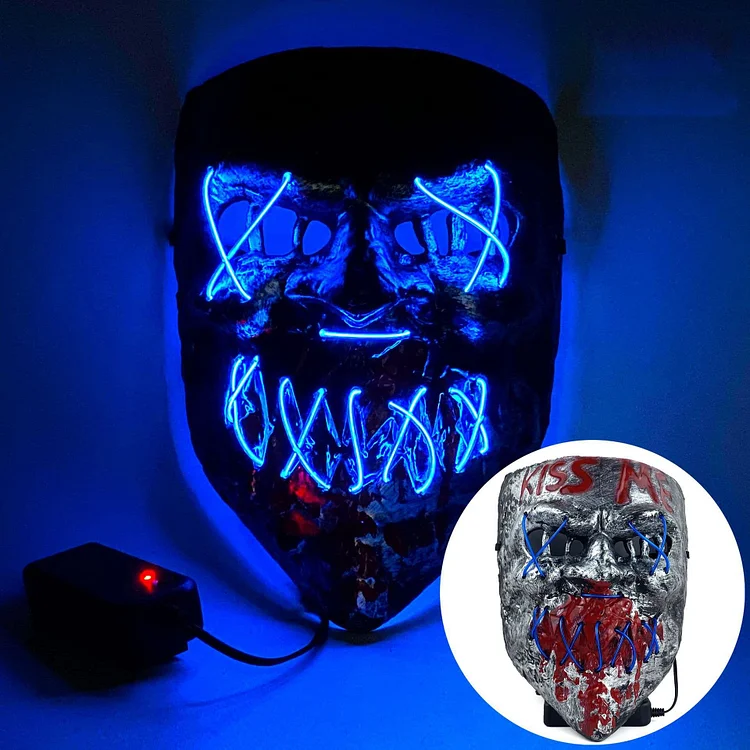 This is the Emergency Broadcast System.
Survive with the LED mask
You are sure to be the focus of attention with Bronaxshop.
Bronaxshop's LED masks are comfortable, breathable, with no glare.
It will take your costume to the next level! Perfect for creating unique content.
Why
Bronaxshop

?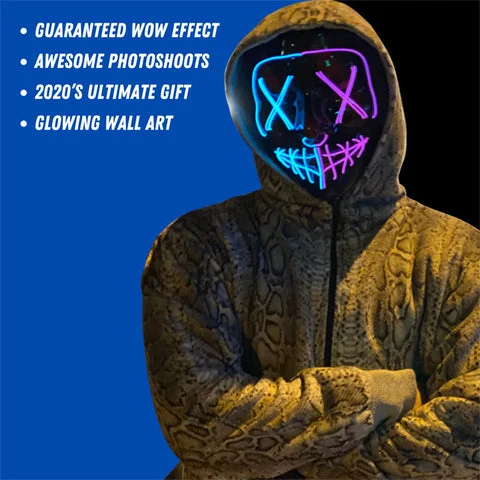 Guaranteed you will stand out and impress the crowd
Ideal for awesome photoshoots and viral videos
The perfect gift for a WOW effect
Glowing wall art, gives an epic touch to your room
That eye-catching look for your next exhibition
When you wear it…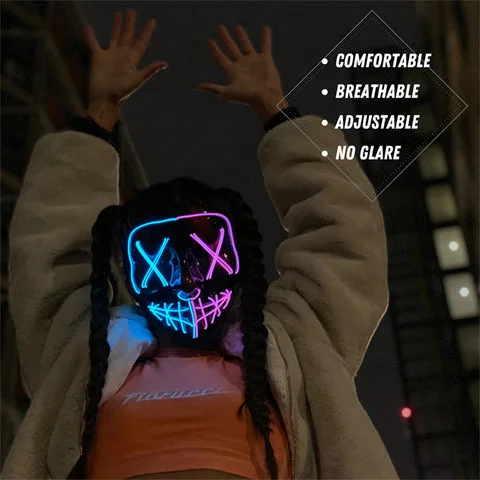 Comfortable stable fit, with no glare
Adjustable band, regulating head size
Compact controller, fits in your pocket and is easy to hide
Breathable mouth/nose holes and eye gaps for peripheral view
How does it work ?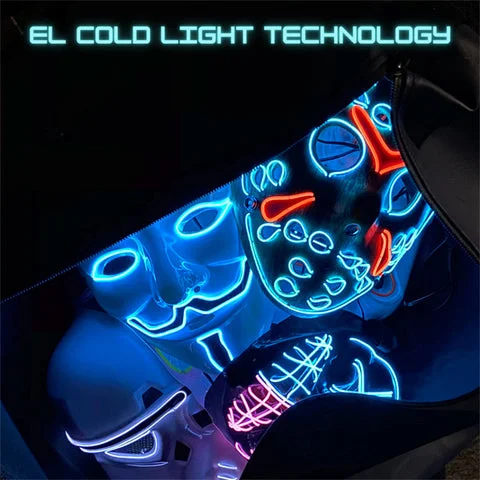 Made of high-quality PVC and El cold light
4 LED light settings: stable light, slow flash, fast flash, off
Mask powered by 2 AA batteries
Controller is detachable with a long cable, easy to pull through clothing
Package Includes: 1 Mask, 1 Controller (2*AA batteries not included)
Who is it for?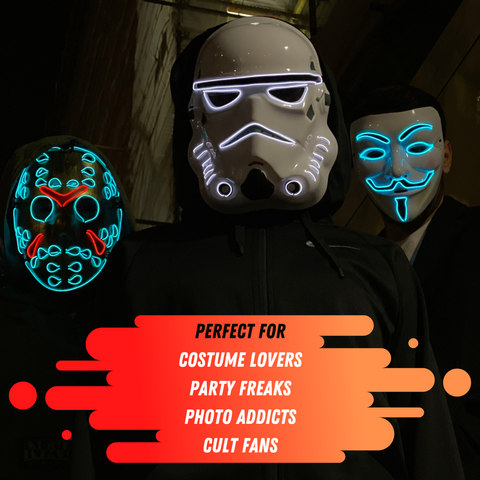 Whether you are a costume enthusiast, a creative photographer or the soul of the party be sure Bronaxshop will do the trick.
Designed for the ultimate glow and an assured wow effect, our masks are the perfect products to impress the mass.
FAQ
Q: Is the mask suitable for children?
A: Yes, both adults and children can wear it. It comes with adjustable straps for head size.
Q: Does the LED light flash ?
A: Yes, the controller includes 4 LED light settings : stable light, slow flash, fast flash, off
Q: Is the mask soft inside ?
A: Yes, The LED mask has a built-in soft sponge, comfortable and breathable