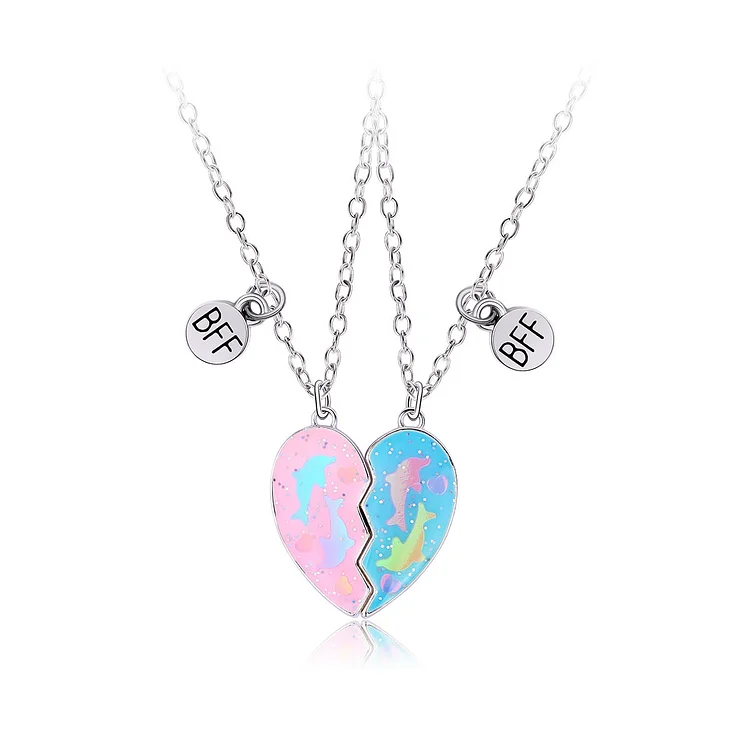 Good Friend Gift Dolphin Necklace
Looking for a personalized and adorable piece of jewelry to celebrate your friendship?
Look no further! Our BFF Friendship Necklace is the perfect symbol of love and loyalty between best friends
Crafted with attention to detail, the BFF Friendship Necklace is made from high-quality materials to ensure both durability and style.
Its cute elements and stylish aesthetics make it a standout accessory that adds a touch of charm to any outfit.