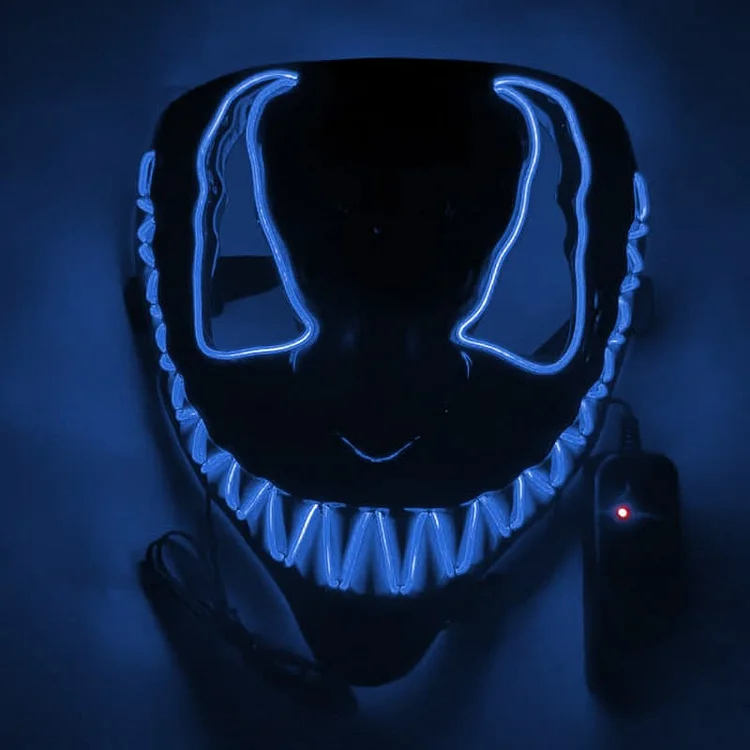 The design of the Halloween mask is inspired by the movie. LED lights are woven into the mask made of matte acrylic plastic, making the mask more durable and long-lasting. It does not contain any harmful UV rays and has been proven to have no adverse effects on humans.

Comfortable and breathable. Our adjustable nylon strap lets you easily adjust this mask to fit small, medium and large heads. Padded masks fit most adult and child faces. These LED masks will soon become the most popular choice for Halloween.
Perfect for parties, Halloween, Christmas, Easter, Mardi Gras, costume parties, DJs, tag parties, costume parties, nightclubs. If you wear this scary mask, you will be the center of attention on the whole stage.