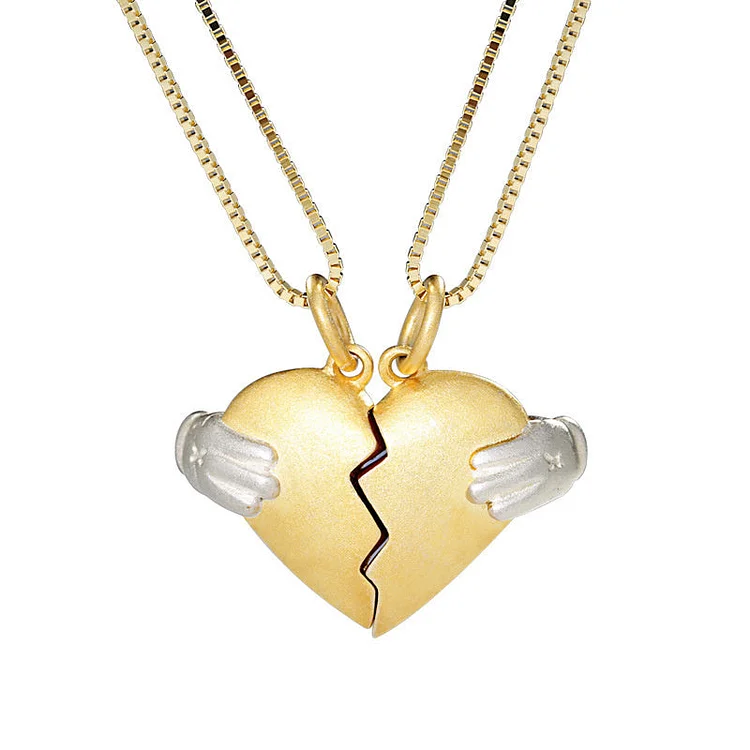 Hand-held heart-shaped necklace
Romantic Matching Heart Pinky Promise Necklace: Unique and ingenious couple magnet puzzle pendant necklace which consist of 2 heart pieces.
Matching the 2 half pieces together to become a love heart. This is the best way to express love, symbolizing your close relationship with him/her.
Long Distance Magnetic Matching Bracelets for Couple: Strong magnetic love heart design, when the bracelet is closed, the two half hearts will be tightly connected.
It expresses the concept of "two souls one heart". No matter how far apart, you can feel each other. This is a promise to love.
The couple magnetic matching heart necklace are made of high quality alloy. Excellent polishing and plating process, keep color lasting
Magnetic heart-shaped pendant design, can help release stress and make your heart calmer.