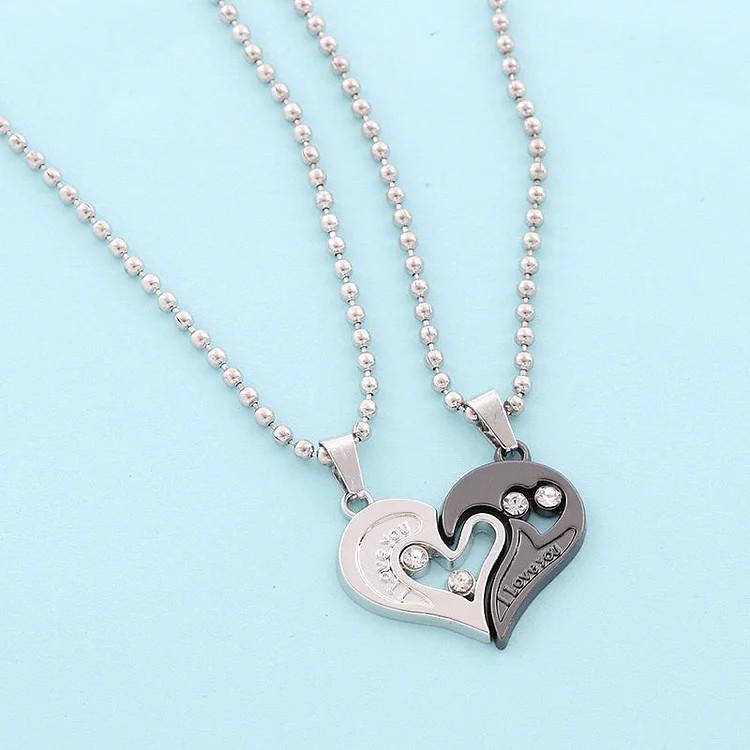 Heart shaped peach heart pendant with diamonds
Looking for a personalized and unique piece of jewelry that perfectly represents your love story? Look no further!
Our Heart Patchwork Necklace is the ultimate symbol of individuality and affection.
Designed for couples who want to showcase their love with a touch of creativity, this necklace features a heart-shaped pendant made from beautifully crafted patchwork pieces.