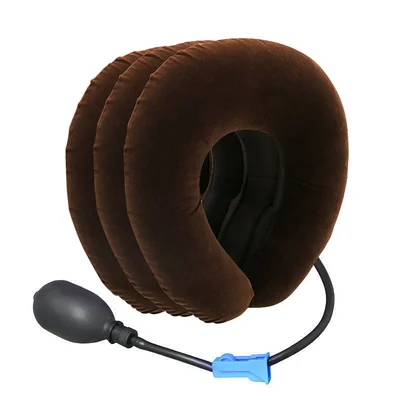 Chances are you spend hours daily stuck in front of your computer, phone or TV.
The results? Your neck is stiff, sore and painful.
Was designed to eliminate neck pain by decompressing the spine and elevating your neck & back of the head.
Relieves tension in muscles


Alleviates fatigue to help you sleep better


Eliminates stress built-up throughout the day

Improve Your Posture & Self-Confidence
Studies have shown that
slouching
is bad for your self-confidence and people who sit in an upright position
feel better about themselves
.
Our device will
boost your self-esteem
by fixing your neck posture.
Fixes "Nerd Neck" and double chin


Strenghtens your neck naturally


Improves your health and blood circulation

Ergonomically Designed for Everyday Use
Take a 10-minute break for a
relaxing neck stretching session
whenever you want to
feel revitalized
!
Made of ultra-soft material to keep you comfortable


Adjustable size fit for everyone

#1 Recommended by Chiropractors
works by stretching the spinal vertebrae and muscles to relieve pressure and pain.
Creating space between the vertebrae relieves compression and allows the muscles to relax, which can significantly relieve pain and stiffness while increasing flexibility.
Best chiropractors and physical therapists
recommend
cervic traction to:
Alleviate pain from joints, sprains, and spasms


Treat and flatten bulging or herniated disks


Treat neck injuries, pinched nerves, and cervical spondylosis