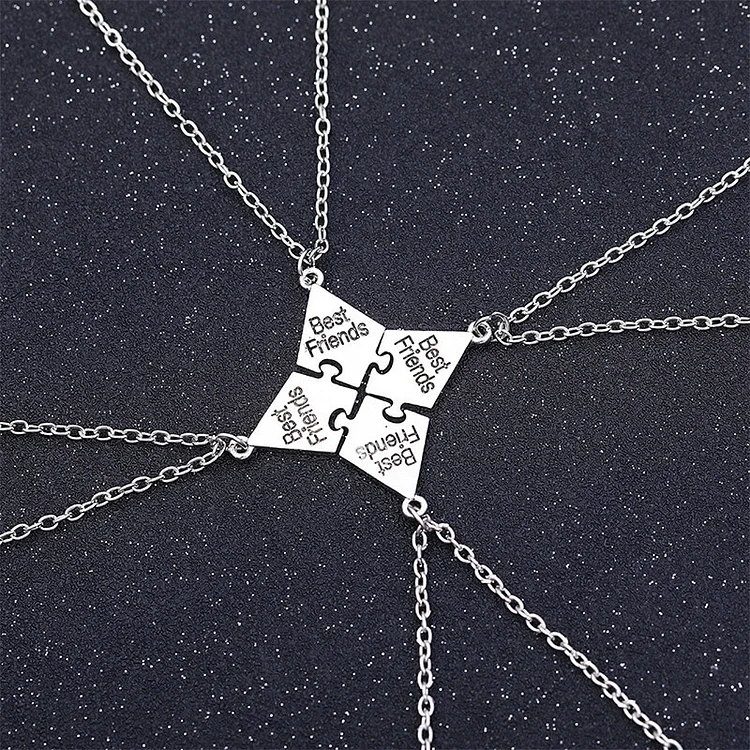 It's a beautiful way to say
"we fit together" and "you complete me."
Each necklace features an individual puzzle piece - a playful nod to how every friend holds a unique and irreplaceable spot in our hearts.
Gift this to your closest pals and watch their faces light up!
Get ready to embark on the journey of friendship with our Jigsaw Journey Friendship Necklace - the perfect symbol for the unique, unbreakable bond you share with your besties!