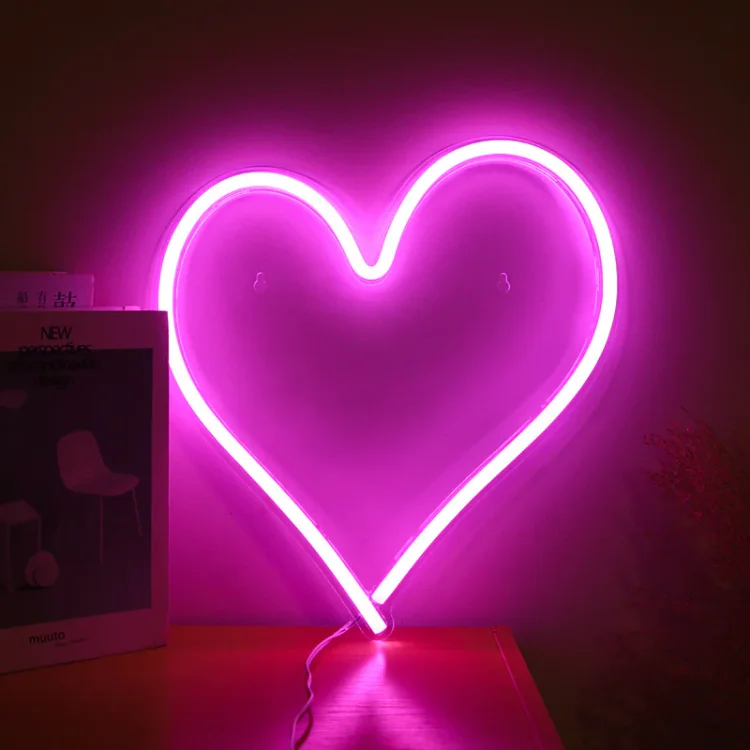 Specification
Material Type: Plastic

Product Dimensions: 18.0 x 8.5 x 1.5 inches
Item Weight: 22.4 ounces
DESIGN:
This LED sign is 3D art that brightens and transforms the space around it. Use it to enliven a living room, retro fit a kitchen, or make a stylish bar or iconic game room. Great to add personality to bedroom, home office, bathroom, window, desk, & balcony. Create a fun and lively ambiance to a small apartment or any room, wall, or shelf by using this bold sign that. The cute & modern design is also an alternative solution for your children's bedroom that they will love
APPLICATION:
Perfect for home décor, wall art, store front design & party decorations. Add something special to the atmosphere for events such as birthday, Christmas, proposals, dinner parties, performances, weddings or any party. Just looking at the sign's bright lights can inspire and uplift your mood.
(Can be combined with the other signs to add effect)

SIZE: 18 inches wide x 8 inches high
● Clear LED tubing mounted to clear plastic background
● Two pre-drilled holes for easy hanging (screws not included)
●
**Larger than comparable neon signs**

EASY TO USE: Powered by USB
● Chord length is 6' 4'' (76 inches)
● LED tubing is touchable even when on - product does not get hot!
● Just plug into a wall adapter or computer USB port to turn on!
NOTE: Does NOT include a power adapter

GIFTABLE:
This is the perfect gift item for family, friends, coworkers, colleagues, girls, boys, teenagers, kids and will make a unique house warming gift or birthday present
● **Product comes packaged in box ready to gift!**

This LED sign will add flare to your room! It's impactful. It's art. It's worthy. And, above all, it's LOVE. Buy it for yourself, or as one of a kind gift. Plug in and enjoy!! NOTE: Does NOT include a power adapter