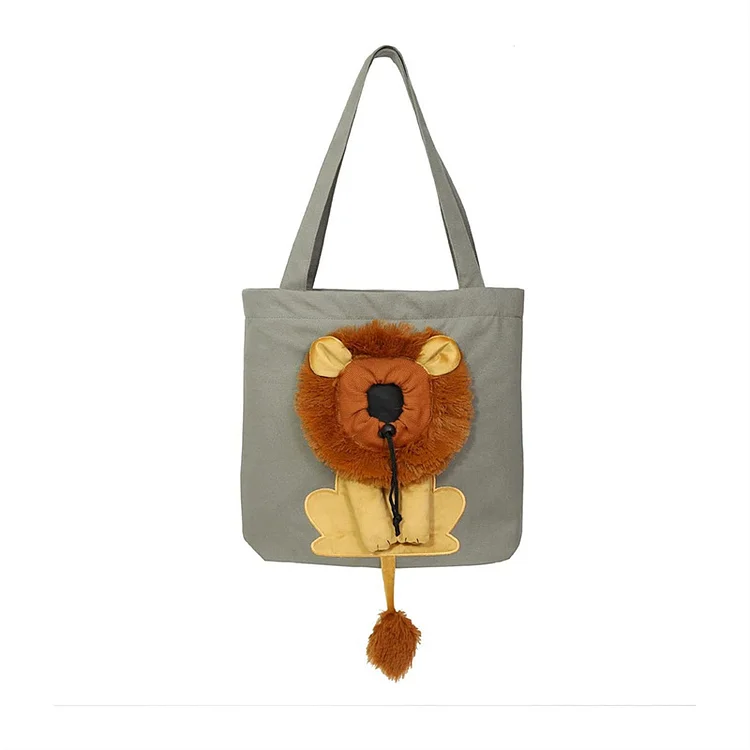 Take your beloved felinecompanion with you whereveryou go with our stylish Lion CatBag!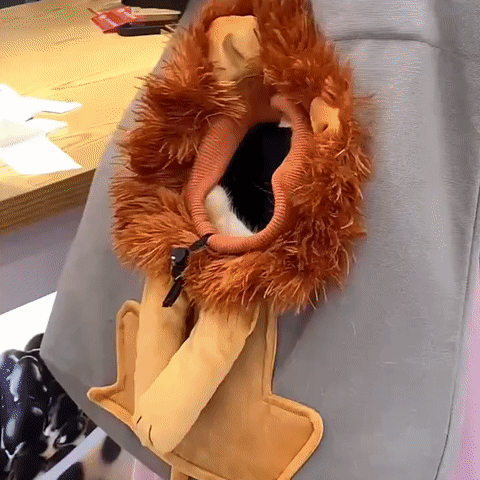 Our Lion-Shaped Pet Shoulder Bag features anadorable lion design that is sure to turn heads andmake your cat feel like royalty.
Featuring a large opening for your cat's head tocomfortably fit through, The circumference of theopening can be adjusted with a maximum of 7inches, giving your furry friend panoramic visionand preventing them from falling accidentally.
Made from soft and breathable Cotton Canvas.making it comfortable for your cat, keeps your petfeeling fresh, and provides a skin-friendly space forthem to spend time in.
The wide and comfortable strap design of the LionCat Bag effectively eliminates pressure on yourshoulder, allowing you to bring your cat along withyou in comfort and style.
The Lion Cat Bag is available in four beautifulcolors - Lake Blue, Light and Dark Gray, and LightGreen - and weighs just 0. lbs (280 grams).Itmeasures approximately 14 x 17 x 5 inches.
Both your cat and dog will love the cute lion-shaped design and the comfort provided by thiscarrier. Don't wait any longer, order yours now!