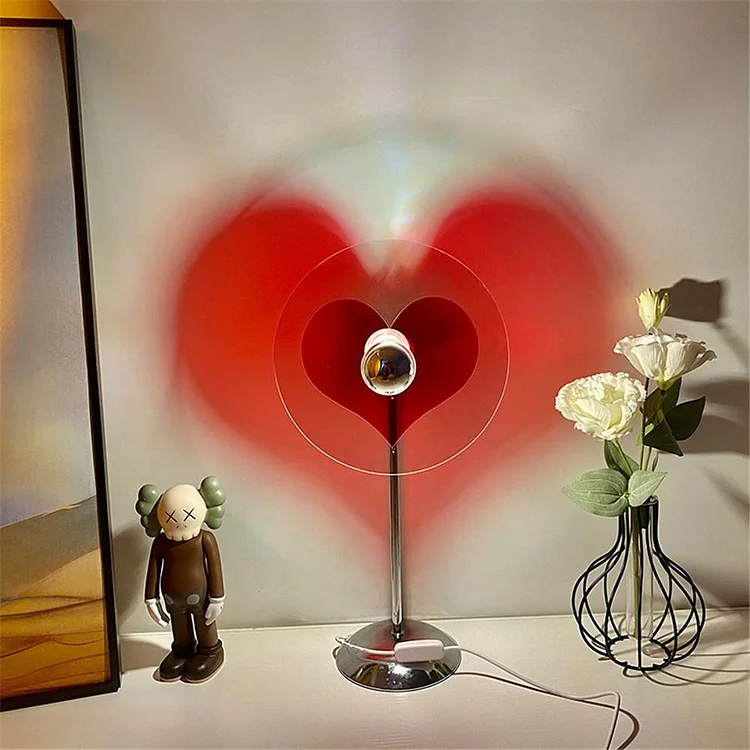 USB Sunset Lamps
The latest and unique sunset projection lamp has 14 lighting modes, including 7colors, dynamic fast flashing and dynamic gradual change. Suitable for children's rooms, bedrooms, creating a different sunset projector light atmosphere, let you enjoy your leisure time and your family.
Romantic Visual Experience
Our rainbow projection floor lamp 10W USB power supply, 6ft long USB cable with switch. The soft light is great for lighting and taking pictures or Vlog. Besides, this floor lamp can meet your dream of having a romantic modern home, modern LED lamps enable energy-saving lighting of your house or offices with pleasant light Living room.
Sunset Projection
The sunset lamp projector cast amazing circular lights on the walls, ceiling and floor. The farther the distance, the larger the projection that can be projected on the wall or ceiling. You could get the feeling of a seaside sunset on your living room/balcony without drive to the beach on a cold winter day.