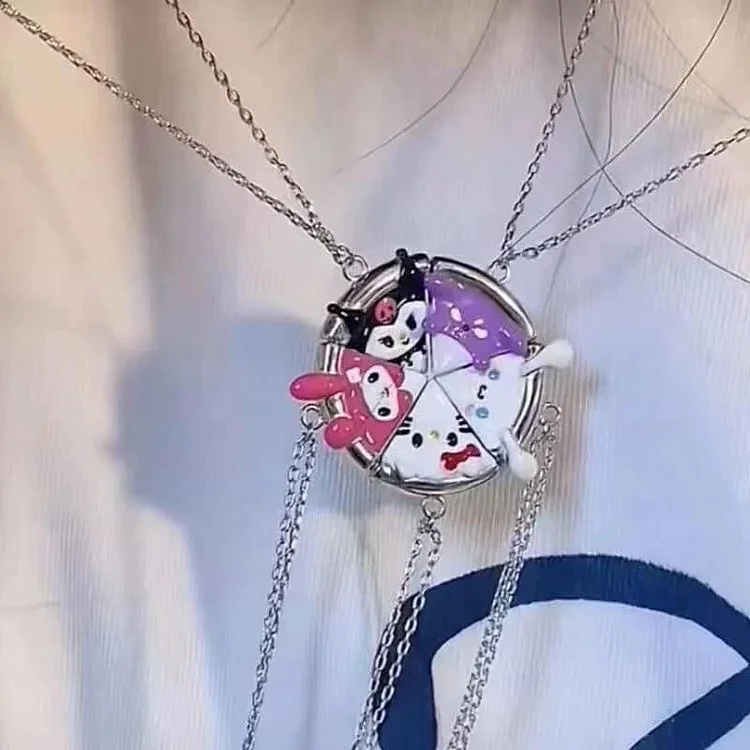 Enter the world of joy and camaraderie
with our Adorable Cartoon Friendship Fiesta Necklace Set
This delightful set features 5 necklaces, each adorned with a unique slice of pizza that magnetically connects to form a complete pizza when joined together.
Just like a slice of happiness, these necklaces serve as a playful reminder of your strong and ever-lasting friendship.
Gift a slice to each of your besties, and every time you unite, you'll complete the pizza puzzle, a playful representation of your solid and everlasting friendship.