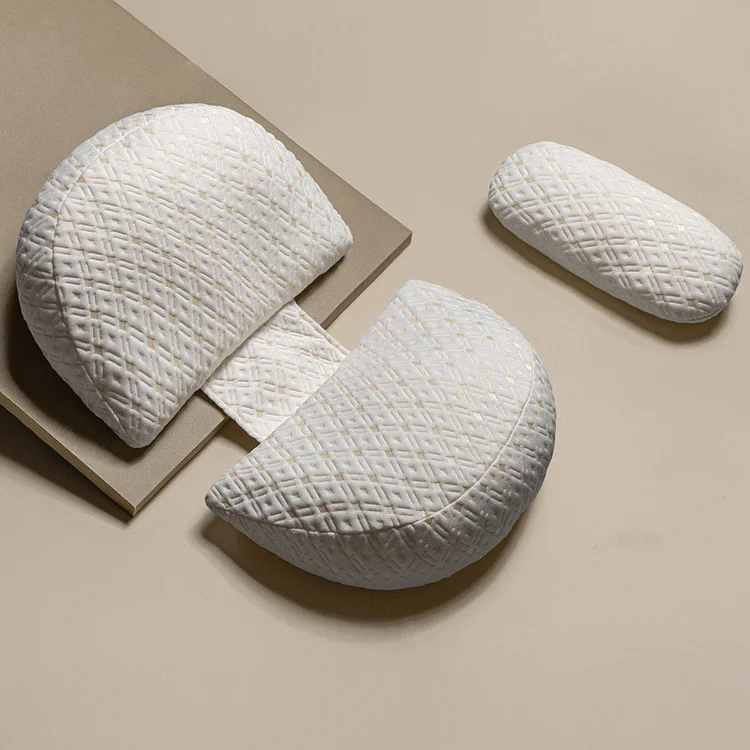 Enjoy the benefits of a restful night's sleep with Bronaxshop™ Maternity Pillow. Its butterfly design cradles your bump and supports your back - easing your body and mind.
Comfortable bump, hips & back support
Prevents you from rolling onto your back
Helps reduce back & hip pain
Adjustable length for perfect support

GET THE SLEEP YOU DESERVE
Compact and flexible, the Maternity Pillow makes it easy to turn and reposition in bed for a comfier sleep, while maintaining alignment in your hips and spine to reduce pressure and discomfort in your back.
MADE FOR TOTAL COMFORT
The Bub's Pillow helps you enjoy deeper, more restful sleep without compromising you or your partner's comfort
SUPER EASY CARE
Our pillow covers are made from a cotton and durable polyester, for easy care, comfort, and breathability.