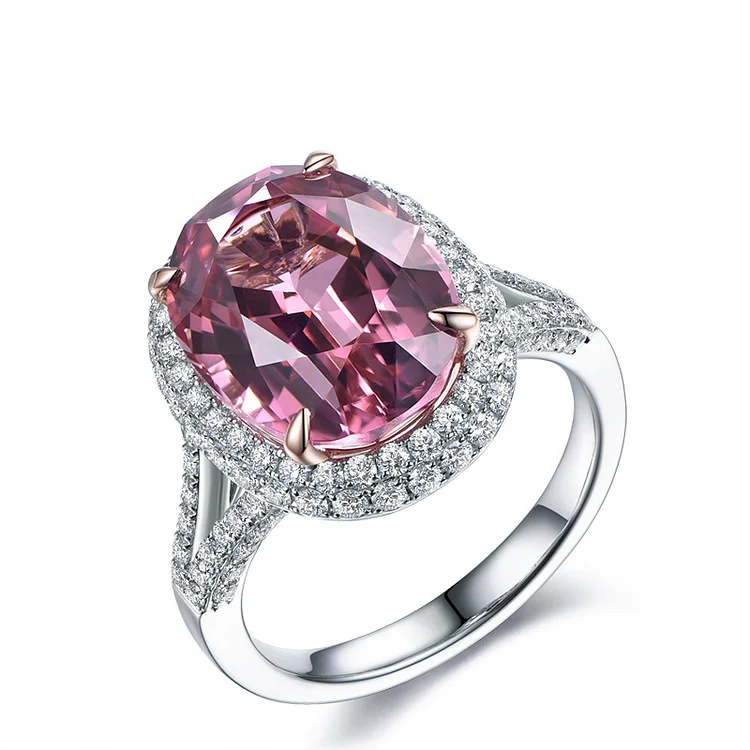 Amethyst 925 sterling silver ring.
Introducing our stunning Natural Amethyst Ring, a true masterpiece of craftsmanship and beauty. This exquisite ring is expertly crafted with high-quality 925 sterling silver, ensuring both elegance and durability. The focal point of this ring is a captivating natural amethyst, radiating a mesmerizing purple hue that symbolizes wisdom, serenity, and spirituality.
But the allure doesn't end there - the sides of the ring are adorned with shimmering pave diamonds, meticulously placed to enhance its exquisite design. Each diamond is carefully selected and set, showcasing the ring's impeccable craftsmanship and unique appeal.
Our Natural Amethyst Ring is more than just a piece of jewelry; it's a reflection of individuality and style. It allows you to express your distinctive taste and personality, making a bold statement wherever you go.
Whether it's a treat for yourself or a special gift for a loved one, our Natural Amethyst Ring will be a radiant gem, adding a touch of unparalleled beauty and charm to any ensemble. Discover the enchantment of this exquisite ring today and let it become a cherished symbol of elegance and grace.

Product Information
Metal: Gold-plated 925 sterling silver
Size: 2.5*9*1.49 mm
Original stone size: 10*14 mm