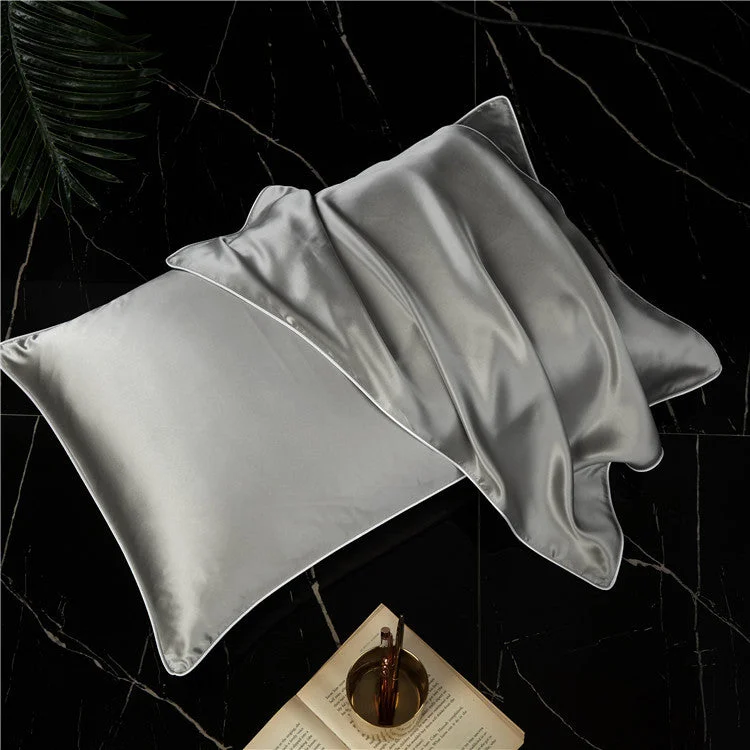 Description
Bronaxshop
19 Momme mulberry silk housewife pillowcase with envelope closure. This wonderfully soft and fabulous silk pillowcase, with a natural silk surface and white cotton at the down side, stops wrinkles, hair breakage and "bed head" in the morning. It will be the secret weapon of each sleep beauty.
Take a closer look:
Features
Material
- 100 Mulberry Silk Pillowcase - Our silk pillowcases are made of 100% high quality pure natural silk, both side 19 Momme, breathable and smooth.
Temperature Regulator
- Pure mulberry silk is a natural temperature regulator which is skin-friendly and moisture to help feel cool in summer and warm in winter.
Cozy Sensation
- Silk's natural fiber and tight weave allow the skin and hair to slide over the pillowcase very gently and freely, it creates less friction between your hair & skin and the silk pillowcase, helps reducing facial wrinkles, preventing dry/ knotted hair and reduce hair loss.
Envelope Closure
- Envelope closure keeps your pillow safe and secure inside the case all throughout the night.
Care Notes
- Hand or machine wash in cold water on gentle cycle. Hang to dry. Iron at low settings recommended. Do not bleach.