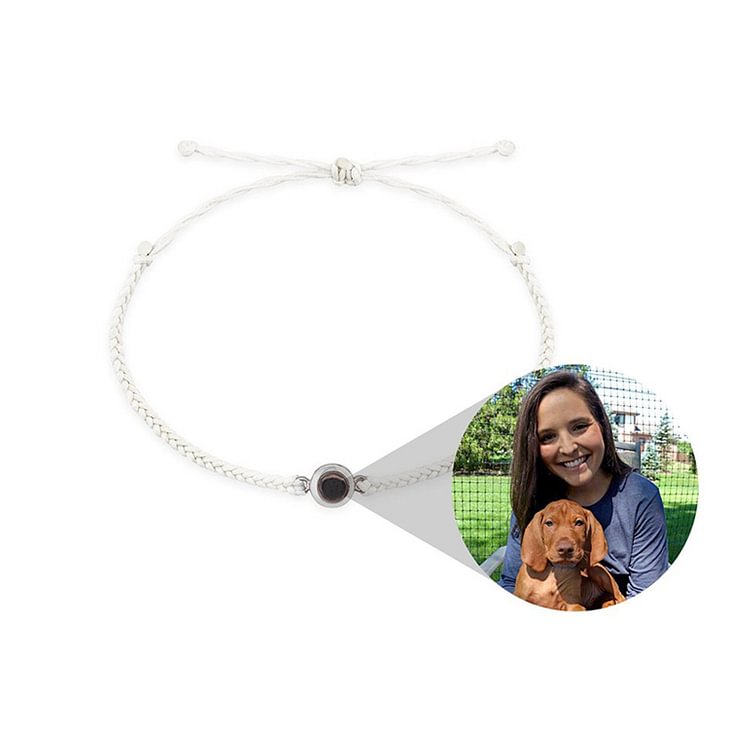 • Custom Circle Pendant – A custom bracelet for anything you love in life. Each bracelet is made to order and has been designed and handcrafted by skilled artisans.
• Your Picture Inside – Each bracelet has a custom picture inside. Look inside or use your phone's camera to reveal the picture

• Wonderful Gift Choice – Our bracelets makes for a great birthday, anniversary, holiday, or "just because" gift for special a women or guy in your life
How to View The Engraved Content
Put the nano engraved bead right under your cellphone camera to view the engraved content clearly, or just take a closer look through the bead.
Turn on the flashlight of your phone and align the bead of the jewelry on the flashlight, the content will be projected on a flat surface where the flashlight dropped.
How To Order
Fill in the options above. If you want to order more than one necklace fill in all info for one necklace then add it to the cart. Then fill in your second necklace's info and click add to cart and so on. When uploading your picture please make sure it is a high-quality image.
Processing Time
• We are facing a very high demand. Orders may take up to 25 business days to be shipped out.
Bracelet Information
• Circle Pendant Diameter: 8mm