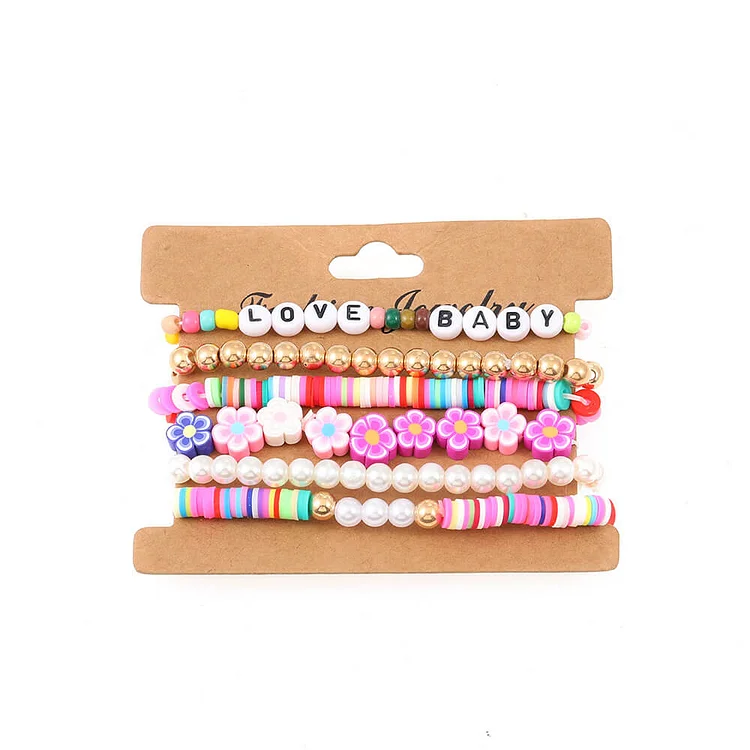 Get ready to rock your colors at a Taylor Swift concert
with our Rainbow Alphabet Smiley Bracelet!
Handmade with love and bursting with vibrancy, it's the perfect accessory to express your love for Taylor and your support for the LGBTQ+ community.
This bracelet, stretching up to 7 inches, comes in a set of six. Wear them all at once for a joyfully layered look or sport them individually to keep your style subtle yet striking.
Crafted with rainbow hues, alphabet beads, and smiley faces, this bracelet is more than just an accessory.
It's a statement of happiness, diversity, and inclusivity. It's a celebration of all forms of love and the joy that comes with being true to oneself.
So, whether you're swaying to 'Love Story' or singing along to 'Shake It Off,' our Rainbow Alphabet Smiley Bracelet is the perfect way to show your colors and spread the love.
Wear your pride, share your joy, and let's dance to the rhythm of equality.