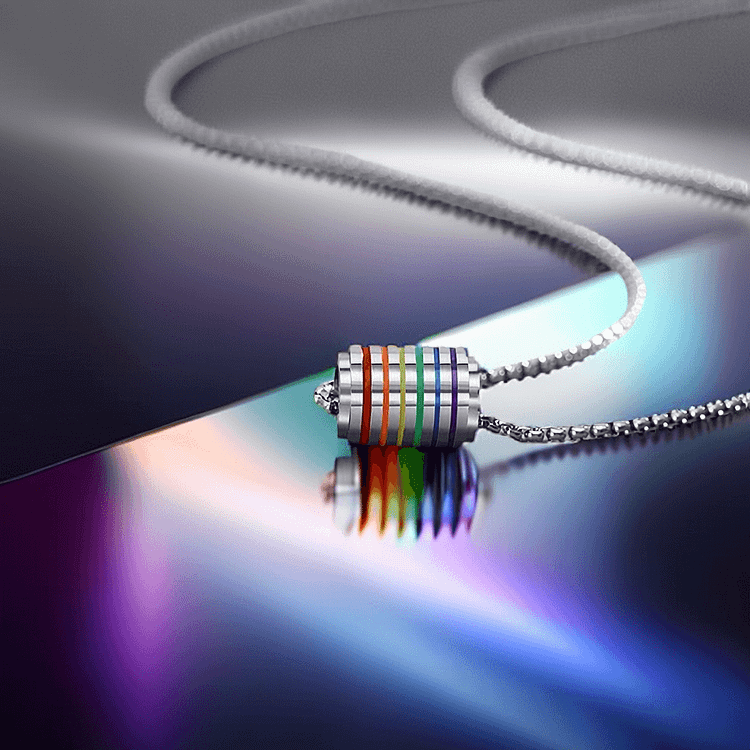 Buckle up and get ready to ride the punk wave with our Rainbow Fortune Wheel Necklace!
It's edgy, it's vibrant, and it's the perfect accessory to add a dash of rebellion to your style.
This necklace isn't just a fashion statement - it's a good luck charm! Designed to resemble a spinning wheel, wear it long enough and you might just find your fortune turning around.
Crafted from titanium steel, it's resistant to deformation and discoloration, ensuring it stays as vibrant and unique as you are. The chain measures around 600 cm in length, and with a pendant size of 16 mm in length and 12 mm in width, it's the perfect balance of eye-catching and tasteful.
Whether you're donning it yourself or gifting it to a friend, this necklace is more than an accessory - it's a celebration of love in all its forms, perfect for the gay, bisexual, transgender, and non-binary communities.
Get ready to spin the wheel of fortune with our Rainbow Fortune Wheel Necklace. Who knows? Your luck just might start looking up.