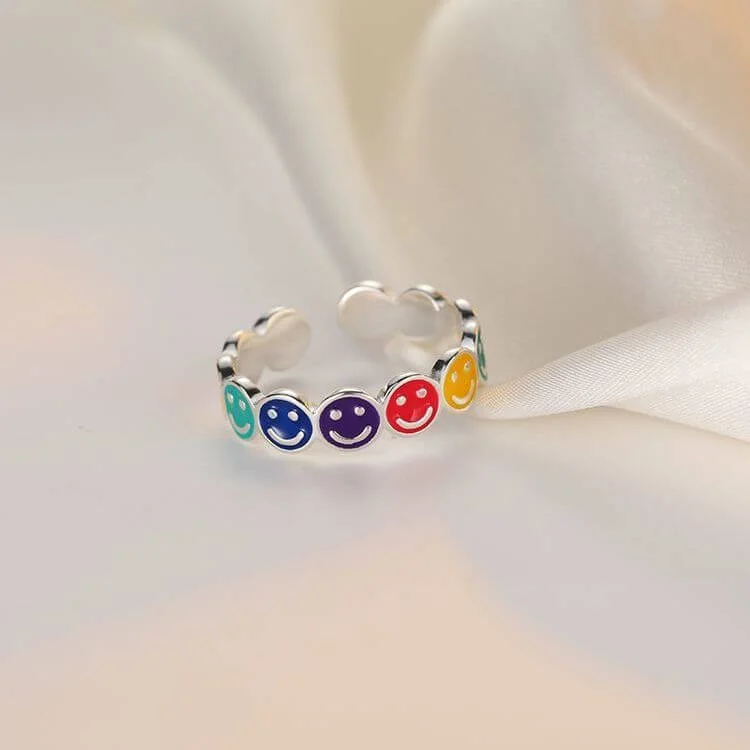 Simplicity meets fun with our Rainbow Smiley Face Ring!
Its minimalistic style is versatile, pairing well with just about any look, while the splash of colors brings a hint of playfulness that's sure to make you smile.
Crafted from S925 silver, this ring offers a comfortable fit that's gentle on your skin.
It has a diameter of approximately 21 mm and is adjustable, meaning you won't have to worry about sizing issues.
Suitable for the gay, bisexual, transgender, and non-binary communities, it's more than a ring - it's a celebration of love and pride.
Slip on the Rainbow Smiley Face Ring, and carry a little joy wherever you go!