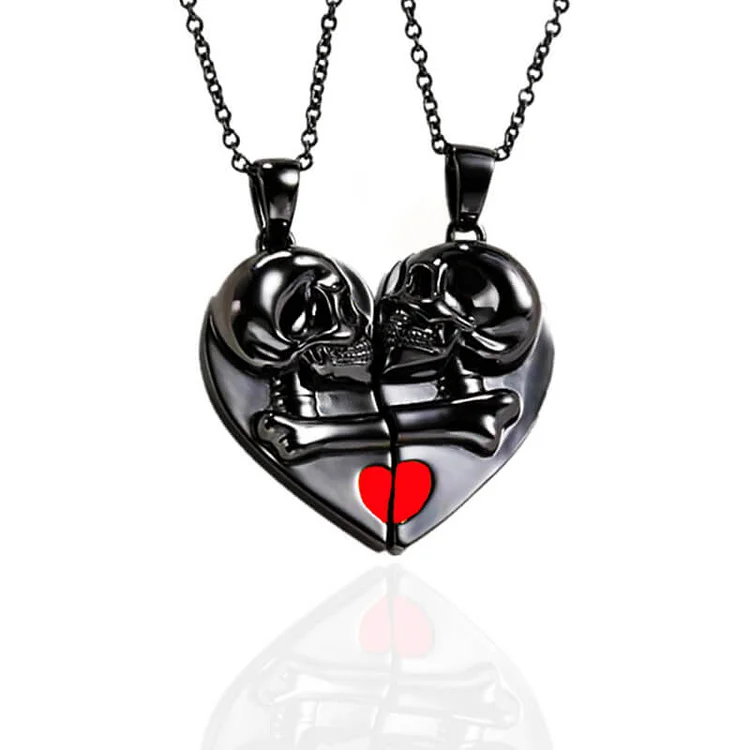 Retro punk rock hip cool creative necklace
Looking for a unique and personalized piece of jewelry that perfectly captures your love? Look no further!
Our Love Skull Necklace is the ultimate symbol of individuality and affection.
Designed for couples who want to express their love in a bold and edgy way, this magnetic necklace features a captivating combination of a skull and a heart.
The contrasting elements of darkness and love blend seamlessly, creating a mesmerizing charm that stands out from the crowd.
Crafted with meticulous attention to detail, the Love Skull Necklace is made from high-quality materials to ensure durability and longevity.