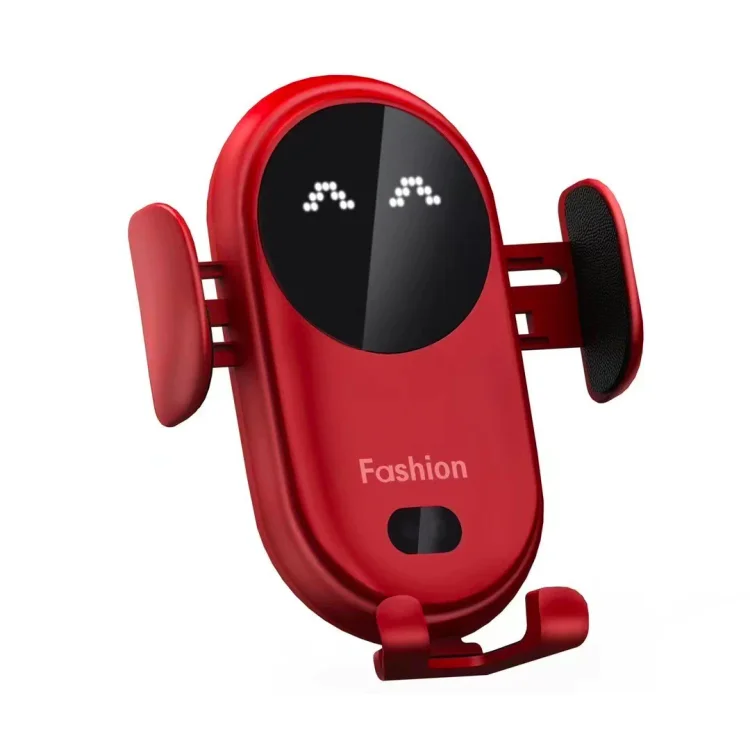 Product name: S11 car wireless charger.

Product Details:
Input: 5V 2A/9V 1.67A
Output: 10W/7.5W/5W
Color: red, black, yellow, blue
Product size: 7.2x13.5x10cm
Single weight: 270g (including box and accessories)
Bare metal weight: 100g
Quick charge: This wireless charger works with 15W and Qi charge technology, which can charge your phone quickly, saving your time and strength effectively.


Compatibility: Station is suitable for most smartphones that support Qi and wireless fast charge, please make sure of the type of your device before ordering.


Installation: You can clamp the phone holder on the auto air vent, convenient for you to view the phone screen when driving, freeing your hands and ensuring your security.


Compact: This phone mount will not occupy so much space on the air outlet that is not easy to block out your sight, making your operation easier.
Auto accessory: This car interior charging bracket is a good supply for most cars, you do not need to insert the power source to charge your device.