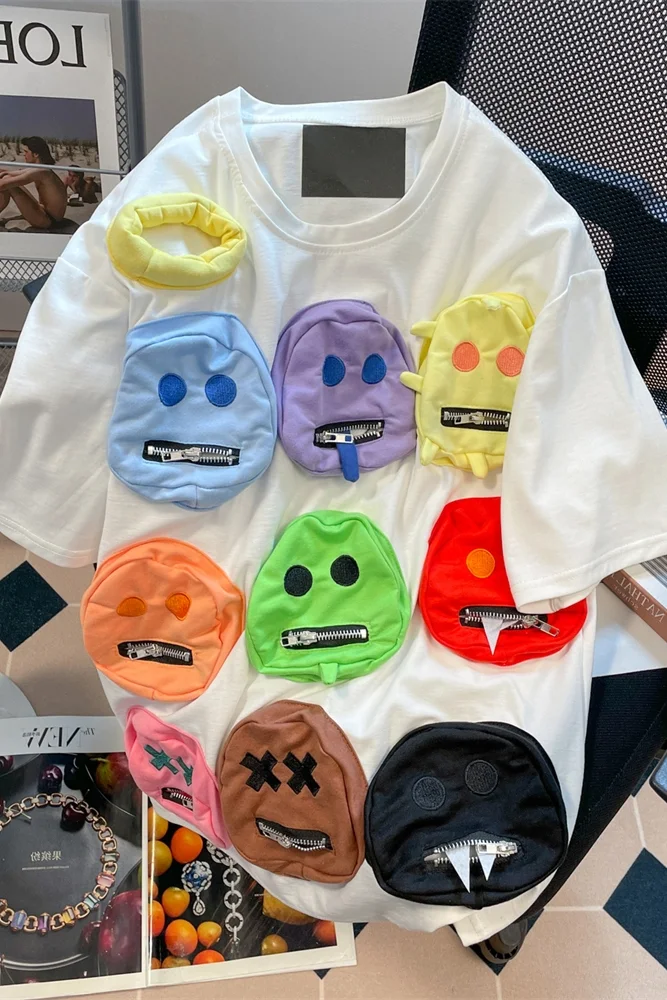 Retro stereoscopic little Devil smiley short sleeve T-shirt summer
Instagram High street T-shirt top
、、
Product Name: Rainbow Pocket T-Shirt
Style: Casual, Everyday
Material: 100% Cotton
Ideal For: Personal wear, gifting friends, couples' outfits
Product Highlights:
This T-Shirt is all about expressing yourself! With its rainbow colors and smiley face pocket, it's a fashion statement that radiates positivity and joy. Made from pure cotton, it's not only comfortable but also versatile for various occasions.
Whether you're rocking it solo, gifting it to a friend, or twinning with your partner, this T-Shirt embraces the fun and vibrant side of life.
It's a symbol of happiness, spreading good vibes wherever you go.
Get ready to show off your colorful personality with this Rainbow Pocket T-Shirt! 🌈😊