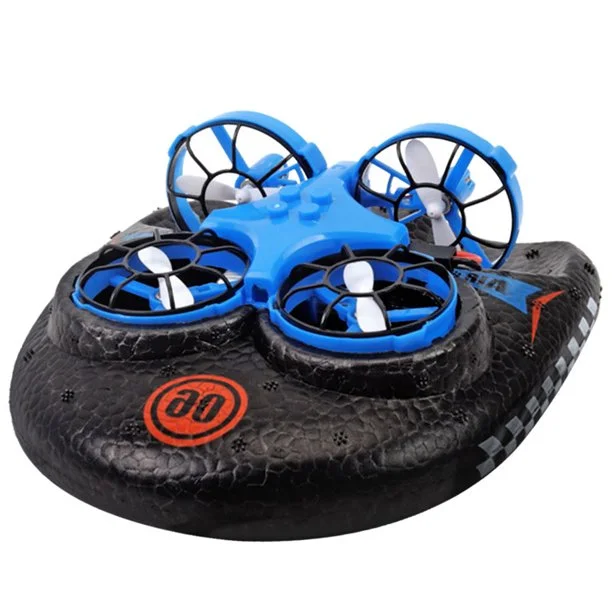 This model car is the best choice for children's birthday and holiday gifts.

▲Three-in-one gameplay, simple operation, every time you start, people are looking forward to it
▲Unplug the battery, easy and quick installation, plug-in battery structure, long battery life
▲The headless mode helps you, without distinguishing the front and rear of the aircraft, making your control easier
▲Multi-speed wind resistance, high, medium, and low speed can be switched freely, adapt to different flying environments, and sense different flying experiences
▲Cool lights, sailing in traffic can not only play an indicating effect, but also a beautiful scenery

What are the benefits of drones for children:
Cultivating children to play with drones from an early age is a wonderful way for children to gain experience and develop intelligence.
The remote control drone is a big improvement in intelligence and coordination ability, and it can also improve children's hands-on ability.
Curiosity is the child's nature. When he sees something new, he has a desire to challenge and possess.
Scientific smart toys can promote the development of thinking and the habit of hands-on operation, and form the purpose of using both hands and brains.
Features:
100% brand new and high quality!
Large battery capacity, long battery life, satisfying children's play experience.
Exquisite workmanship makes this remote control car extremely powerful.
Waterproof amphibious four-wheel drive, suitable for use on uneven ground where the quality of the vehicle is tested on land or in the water.

Specifications:
Material:Plastic
Size: Approx.14.5x5.5x12.5cm/5.7x2.2.4.9in
Color:Red/Blue
Package Included:
1 Piece Remote Control Boat